PROFILE: Brenda Marja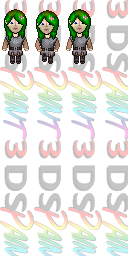 Brenda Marja is an elfin princess, trained as a paladin.

When her kingdom at Elfheim is massacred by the gods, she joins the party to put a stop to all the bloodshed against her people.
Nintendo 3DS is ™ Nintendo Co. Ltd. This website is ©2009-2019 HullBreach Studios. All rights reserved. Members are responsible for their own content. No account information will be given to third-parties without your consent.