PROFILE: Helmer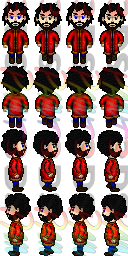 Helmer is a traveling merchant who takes goods to sell between villages. He is frequently seen in village squares with his horse-cart of produce and household items.

He meet Jasper by what might seem like chance, the morning after the thieves Didrik and Hans murder Jasper's parents. Hemler takes Jasper to Bryn, where his grandfather lives.

Over the years, Helmer forms a soft of mentorship with Jasper.

He does not appear old but has a great deal of wisdom.
Nintendo 3DS is ™ Nintendo Co. Ltd. This website is ©2009-2019 HullBreach Studios. All rights reserved. Members are responsible for their own content. No account information will be given to third-parties without your consent.