Thi500's Profile
"A universe without stories is just empty space."
FIRST NAME
Aaron
MOOD
Daedal
DOING NOW
[Private]
STATUS
Active
BIRTHDAY
23 Mar 2001
STATUS
Single
GENDER
Male
3DS CODE
1590-5178-2099
SWITCH CODE
SW-5566-3054-1714
NINT NETWK ID
Thi500
LAST LOGIN
23 Feb 2019
MEMBER SINCE
01 Mar 2012
SAVII POINTS
3810
SAVII BUCKS
1035
Thi500's Biography
Hey, I'm Thi. Or Aaron. Whichever's easier.

I write those stories no one reads. Like that one gender bender story about you guys.

My current writing project is The Glorious Grey Matter. New chapters when I feel like it.

Sometimes I make YouTube videos.

Sometimes I listen to rock music.

If I'm ever an ass to you, it's your fault. Don't piss me off.

I like video games.

My favorite games are Kid Icarus Uprising, the Shin Megami Tensei/Persona series, and the Xeno series.

I'm still confused about my relationship with some of you.

I'm still best friends with Luis and Angela. They my homies. No homo tho.

Don't make deals with the Devil. Trust me. It's not a good idea.

Your memes are bad and you should feel bad.

Shipping is not okay.

Furries are sub human.

There are only two genders.

I am bisexual. And single. Cri.

Pansexuality and bisexuality are the same thing.

I play percussion instruments.

I am from New York. You will see me say "bruh" or "deadass" or "b" a lot. I'm fluent in Yorkspeak.

I like Marvel.

Smash 4 is not fun.

PC master race.

My steam is Thi500. My Fortnite name is the same Fortnite sucks now.

I am @ThiAnidem on Twitter.

I am Thi#1041 on Discord.

I am Thi Anidem on YouTube.

I hate you all equally.

Bye.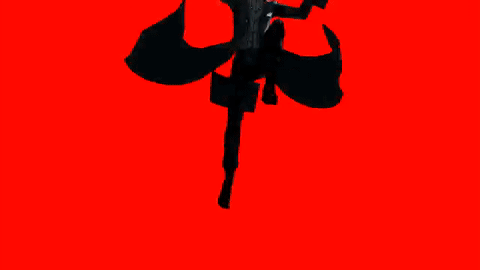 Badges
Thi500's Blogs
2DSDraw: Cosmic Vision - Chapter 3
22 Feb 2019
Views: 111
Comm: 12
2DSDraw: Cosmic Vision - Chapter 2
21 Feb 2019
Views: 192
Comm: 21
2DSDraw: Cosmic Vision - Chapter 1
19 Feb 2019
Views: 140
Comm: 14
Emeral: Prideful Justice - Chapter 5
01 Feb 2019
Views: 87
Comm: 2
Paint has been on a downward spiral.
30 Jan 2019
Views: 281
Comm: 27
Nintendo 3DS is ™ Nintendo Co. Ltd. This website is ©2009-2019 HullBreach Studios. All rights reserved. Members are responsible for their own content. No account information will be given to third-parties without your consent.