Kurumu: Kurumu Rp Character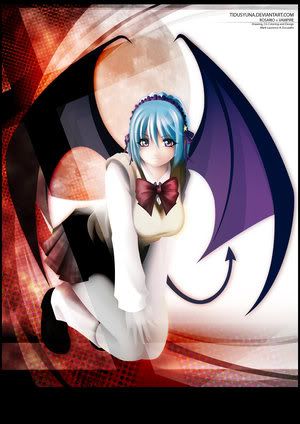 Name: Kurumu Kurono
Age: Unknown (Looks 19)
Hair: Black long hair, usuall up in a ponytail. (Turns Blue in Monster From)
Eyes: Blue (Red in Monster From)
Race: Half Succubus Half Human
Wears: Japanese High School Uniform (Her cloths change into black long treachcoat, blue tank top, black pants, and black boots in Monster form)
Weapons: Her claws and anything she can grab
Powers:Charms, Summons and Healing Others
Scars: One on her back form her shoulder to her hip, form her first incounter with a human.

Other Info On Her

Unknown....
Nintendo 3DS is ™ Nintendo Co. Ltd. This website is ©2009-2019 HullBreach Studios. All rights reserved. Members are responsible for their own content. No account information will be given to third-parties without your consent.